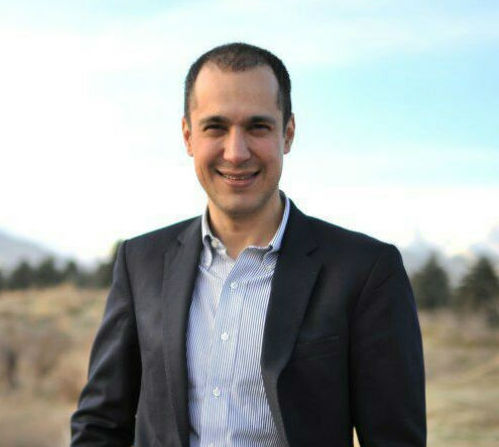 The Program in Iranian Studies at the Whitney and Betty MacMillan Center for International and Area Studies at Yale is pleased to announce its new Contemporary Iran Forum. Its goal is to facilitate a better understanding of issues related to contemporary Iran and brings together leading experts from different fields to discuss various Iran-related topics and look at Iran in broader regional and global contexts. The interviews are conducted in English and Persian by Dr. Kaveh Madani, the Rice Senior Fellow at the MacMillan Center, and are available on the Iranian Studies website and the Council on Middle East Studies website.
"The Contemporary Iran Forum offers fresh perspectives on environmental, public health, socioeconomic, geopolitical, cultural and historical issues related to Iran and its neighboring countries and regions, including Afghanistan, Central Asia, Kurdistan, and Shi'a Iraq," said Abbas Amanat, William Graham Sumner Professor of History and Director of the Yale Program in Iranian Studies. "They provide objective and informative views on some of the most critical issues facing Iran today."
Episodes of the Contemporary Iran Forum can be found here and include:
Medical Practices During the COVID-19 Crisis 
Featuring Vahid Mohsenin (Yale) and Asghar Rastgar (Yale) in a discussion on the responses of the medical community to the COVID-19 crisis.
Is COVID-19 a Natural Disaster? 
Featuring Amir AghaKouchak (UC Irvine), Hamed Moftakhari (University of Alabama) and Farshid Vahedifard (Mississippi State University) in a discussion on coping with natural disasters.
Featuring Ali Nazemi (Concordia University) and Hamid Pouran (University of Wolverhampton) in a discussion on the environmental aspects of the COVID-19 crisis.
Modeling & Projecting COVID-19 
Featuring Meead Saberi (University of New South Wales), Mostafa Shokoohi (University of Toronto) and Mahan Ghafari (Oxford University) in a discussion on COVID-19 modeling and forecast.
Featuring Hossein Ashktorab (Santa Clara Valley Water District) and Ali Mirchi (Oklahoma State University) in a discussion on the implications of the Coronavirus crisis on the water sector.
The Program in Iranian Studies at the MacMillan Center promotes study of Iran, Afghanistan and the Persianate cultural sphere, with emphasis on regional and international affairs, domestic political developments as well as society, history, religion, art, art history, culture, law, medicine and public health, economy, and environment. The Program strives to reflect diverse views on foreign policy, as well as nongovernmental voices and views of deprived groups such as women, intellectual descanters, religious and ethnic minorities, and nonconformists. It also encourages study of Iran and Afghanistan within the broader context of the Middle East, and especially in relation to neighboring Iraq, Saudi Arabia and other countries of the Persian Gulf, as well as Pakistan, India, China, and Central Asia.