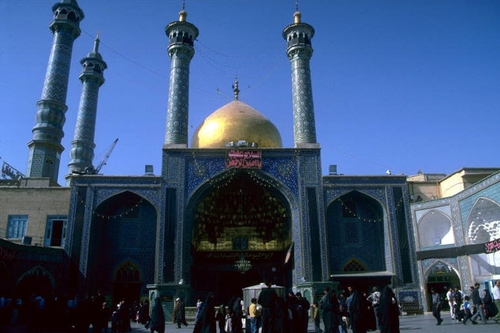 The following article written by Kishwar Rizvi, Professor in the History of Art, Islamic Art and Architecture, appeared in The Conversation on January 9, 2020:
President Donald Trump warned the Islamic Republic of Iran in a tweet on Jan. 4 that the U.S. would target Iranian cultural sites, if provoked.
His threat followed the United States' killing of Maj. Gen. Qassem Soleimani, head of the Quds Force, the foreign branch of the Iranian Revolutionary Guard Corps, which set off fears of retaliation. The Iranian government vowed to avenge his death, followed by missile strikes on U.S. bases in Iraq on Jan. 7.
Trump's angry tweet, which was immediately condemned by many, may never become reality, even as tensions in the region escalate. The Pentagon, contradicting Trump, has ruled out the possibility of attacks on cultural sites and acknowledged that such an action would be a war crime. Talking to reporters later, Trump said, that he "likes to obey the law."
Nevertheless, it is important to understand the significance of Iran's heritage sites to its people, and to the broader Shiite community – and what the world would lose with their destruction.  (read full article)